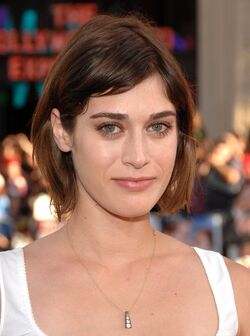 Lizzy Caplan is an American actress. She grew up in Los Angeles, California. In film, she is best known for her roles as Janis Ian in Mean Girls, Marlena Diamond in Cloverfield, April in Hot Tub Time Machine, and Gena in Bachelorette. On television, her most notable roles include Amy Burley in True Blood and Casey Klein in Party Down.
Caplan is set to play Virginia Johnson in Showtime's Masters of Sex opposite Michael Sheen, as Dr. William Masters.
Ad blocker interference detected!
Wikia is a free-to-use site that makes money from advertising. We have a modified experience for viewers using ad blockers

Wikia is not accessible if you've made further modifications. Remove the custom ad blocker rule(s) and the page will load as expected.